WND Files Defamation Suit Against Esquire Magazine -- DC Press Conference June 29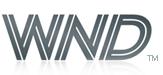 Contact: WND Media, 571-612-8600,
media@wnd.com
; Media must be credentialed and preregistered
WASHINGTON, June 28, 2011 /
Standard Newswire
/ -- WND (
WorldNetDaily.com
) will announce the filing of a major defamation lawsuit against Esquire Magazine to answer questions about their allegations of defamation and other charges against Esquire, parent company Hearst Corp., and its political editor, Mark Warren, who wrote and published, on May 18 an
article
falsely claiming Farah had denounced Corsi's book and pulled it from retail distribution.
Press Conference Details---
When: Wednesday, June 29th, at 9:30 am
Where: The National Press Club – Bloomberg Room, 529 14th St. NW, 13th Floor, Washington, DC 20045, 202-662-7500
Who:
Joseph Farah, Editor and CEO of WND and WND Books
Jerome Corsi, author of the New York Times bestselling book "Where's the Birth Certificate? The Case That Barack Obama Is Not Eligible To Be President"
Larry Klayman, Attorney
Why: Regarding the filing, Farah offers, "We are reacting to one of the most egregious abuses of freedom of the press I have witnessed in my 30-plus year career in journalism. We are taking this action not because we desire to restrict First Amendment-guaranteed protections, but because we want to police them and guard them."