African American Christian Family Resist Being Marked by The Beast in Book 'Dragon Faith Evil Serpent'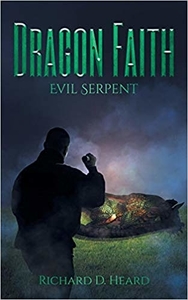 NEWS PROVIDED BY
UnHeard of Productions
April 23, 2019
PHILADELPHIA, April 23, 2019 /
Standard Newswire
/ -- A young man (Elroy Sandy) and his family prepare for a thanksgiving feast. All is well until strange events start to happen. Someone is watching the Sandy's every move. A neighbor's heart attack heightens anxiety. An electric box is ripped into shreds. Meanwhile, Governor Thomas Russell has just pushed through a new devious law, everyone must be microchipped to buy and sell goods (Rev 13:17).
The Christian family receives a summons to appear at a humongous factory building. Elroy, along with Reverend Brown, gird up his sister and parents renewal of Christian faith. Governor Russell's secret "bio seventy" (the seizing of homeless people for microchip implementation) was a success. Cash registers in the state of Pennsylvania are being changed. The only way to survive is if a RFID chip is inserted into the right hand.
The Christian family refuses the mark and punishment follows. Glory to God!
SOURCE UnHeard of Productions
CONTACT: Richard Heard, 215-626-6126; twitter:
@HeardRich1
Related Links
http://www.amazon.com/Dragon-Faith-Serpent-Richard-Heard/dp/1643453912/ref=sr_1_1?keywords=9781643453910&qid=1553816697&s=gateway&sr=8-1