Ave Maria Mutual Funds Adds Dr. Scott Hahn to Catholic Advisory Board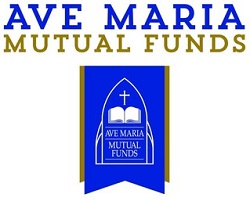 Contact: (Media) Catie Drury,
JConnelly, 646-922-7773,
cdrury@jconnelly.com;
(Company) Mike Richter,
Director of Marketing,
Schwartz Investment Counsel, Inc.,
734-455-7810,
mjr@schwartzinvest.com;
avemariafunds.com

PLYMOUTH, Mich., March 27, 2018 /Standard Newswire/ -- Ave Maria Mutual Funds announced today that Dr. Scott Hahn has joined its Catholic Advisory Board. Dr. Hahn is a well-known theologian, professor, and thought leader who has delivered numerous speeches nationally and internationally on Scripture and the Catholic faith. His voice has been instrumental in helping thousands of Protestants and fallen away Catholics to (re)embrace the Catholic faith.

The Catholic Advisory Board of Ave Maria Mutual Funds is composed of prominent Catholics who provide religious guidance in accordance with teachings of the Roman Catholic Church. "We are blessed to have such a well-respected Catholic theologian join the Catholic Advisory Board," said Paul Roney, Chairman of the Catholic Advisory Board. "The Board meets regularly with the investment adviser, Schwartz Investment Counsel, Inc., to review the Funds' religious standards and criteria, and Dr. Hahn's input is a welcoming voice."

George P. Schwartz, CFA, Chairman and CEO of the investment adviser added, "Dr. Hahn is a highly admired Catholic intellectual who brings a unique perspective to the Board. His willingness to serve will greatly benefit our 100,000+ pro-life and pro-family shareholders."

Dr. Hahn has been awarded the Father Michael Scanlan, T.O.R., Chair of Biblical Theology and the New Evangelization at Franciscan University of Steubenville, where he has been a professor since 1990, and is the Founder and President of the Saint Paul Center for Biblical Theology.

From 2005 to 2011, Dr. Hahn held the Pope Benedict XVI Chair of Biblical Theology and Liturgical Proclamation at St. Vincent Seminary in Latrobe, Pa. From 2014 to 2015, he served as the McEssy Distinguished Visiting Professor of Biblical Theology and the New Evangelization, University of St. Mary of the Lake in Mundelein, IL. He is a best-selling author of The Lamb's Supper, Reasons to Believe and Rome Sweet Home. Dr. Hahn received his Bachelor of Arts degree with a triple major in Theology, Philosophy, and Economics from Grove City College, Pa., in 1979; his Masters of Divinity from Gordon-Conwell Theological Seminary in 1982; and his Ph.D. in Biblical Theology from Marquette University in 1995.

About Ave Maria Mutual Funds
Ave Maria Mutual Funds is the largest family of Catholic mutual funds in the U.S. with over $2.1 billion in assets. The five no-load funds invest in companies that do not violate core values and teachings of the Catholic Church. The two largest funds are the $1 billion Ave Maria Rising Dividend Fund (Ticker: AVEDX) and $529 million Ave Maria Growth Fund (Ticker: AVEGX). For more information about Ave Maria Mutual Funds, please call 1-866-AVE-MARIA (866-283-6274) or visit avemariafunds.com.

About Schwartz Investment Counsel, Inc.
Schwartz Investment Counsel, Inc. is a Registered Investment Adviser. Founded in 1980, the Firm is headquartered in Plymouth, Michigan with a branch office in Ave Maria, Florida. In managing the Ave Maria Mutual Funds, investments are made only if companies meet the Funds' financial and moral criteria. As such, returns may be lower or higher than if decisions were based solely on investment considerations. The Funds' method of security selection may or may not be successful and the Funds may underperform or outperform the stock market as a whole. All mutual funds are subject to market risk, including possible loss of principal. For more information about Schwartz Investment Counsel, Inc., please visit www.schwartzinvest.com.

Request a prospectus, which includes investment objectives, risks, fees, expenses and other information that you should read and consider carefully before investing. The prospectus can be obtained by calling 1-866-283-6274 or it can be viewed at www.avemariafunds.com.
Distributed by Ultimus Fund Distributors LLC.