Over 30 Chinese and South Korea Church Leaders Arrested in China Today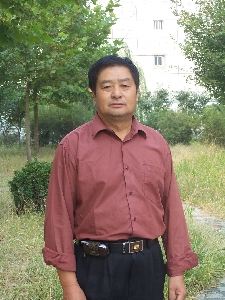 Contact: Bob Fu, China Aid Association, Inc., 267-205-5210, info@ChinaAid.org; www.chinaaid.org; www.monitorchina.org
MIDLAND, Texas, Mar. 6 /Standard Newswire/ -- China Aid Association has learned local police raided a house church Bible study in Wancheng District, Nanyang city, Henan province on March 6, 2007. Thirty-four Chinese Christian leaders and three church leaders from South Korea were taken to the police station for interrogation.
Photo: Arrested Pastor Dong Quanyu
According to eyewitnesses, the raid happened around 2:00 pm (local time) when these Christian leaders from Chinese House Church Alliance were having their Bible study with three pastors from South Korea. Policemen from the Public Security Bureau (PSB) of Nanyang city broke into the house of worship which is the home of pastor Dong Quanyu who is the vice-President of Chinese House Church Alliance.
"We urge the Chinese government to immediately release these innocent Chinese and Korean church leaders," Pastor Bob Fu, the president of China Aid Association said.
Contact the PSB office of Nanyang City to show your concern:
Police Special Squad Director Mr. Chang Keying: +86-13837767278 (cell phone)
Deputy PSB Director Mr. Lu (on religious affairs): +86-13603778696(cell phone)
PSB office Tel: +86-377-63311110