GOD TV Set for a Mammoth Missions Week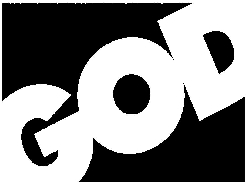 Several high-profile Christian leaders to join Rory & Wendy Alec for a series of LIVE broadcasts from across the world.
Contact: Jeffrey Levinson, GOD TV, North America Regional Office, 407-862-5084, jlevinson@god.tv
WASHINGTON, Mar. 12 /Standard Newswire/ -- Televised twice a year, GOD TV's Missions Week makes for some of the most compelling viewing on the Network's schedule and this March will be no exception, as Missions Week 2009 commences LIVE from Washington, D.C. next week.
Hosted by GOD TV founders Rory & Wendy Alec, the eight days of fast-paced LIVE broadcasts will run from Tuesday March 17 through Tuesday 24 and will be a special time for the GOD TV family as they are challenged to support global missions through media.
Leading ministers such as Benny Hinn, John Hagee, Rod Parsley and Matthew Ashimolowo will bring inspirational messages and GOD TV's regional leaders will update viewers on the impact the Network is making across the globe.
The broadcasts will include LIVE satellite links to the UK where GOD TV has a major presence and Israel where it has its global transmission center. Viewers will also be updated on the progress of GOD TV's new Greater China service as well as on its 'One million+ Trees for Israel' project. GOD TV is nearly halfway to reaching this target thanks to viewers and partners committing to cover the planting of almost 500,000 trees in this arid region so far.
Africa will also be a focus of this Missions Week as two of the LIVE broadcasts will be filmed in Nairobi, Kenya where GOD TV has just opened a new regional office to serve its growing viewership. GOD TV already has three terrestrial transmitters in this East African nation as well as a strong charitable presence, having drilled many water wells to bring life-giving, clean water to desperate communities.
A highlight of the Missions Week broadcasts from Kenya will be the world-famous Watoto children's choir.
"Missions Week is a time when the global GOD TV family comes together to extend the Kingdom of God to the nations - a time when millions are seeking God so that millions more will come to know Him," said GOD TV director of television, Wendy Alec. "And so we encourage viewers from all across the USA to connect with us as we reach out to transform lives. Join us as we believe for salvation for the lost and expect miracles of healing, deliverance and divine provision."
With the theme 'Blessed in a time of crisis' this Missions Week will be a great encouragement in the face of the current economic meltdown. "The world is hurting, and it is only the Body of Christ who can offer any real hope," said GOD TV CEO, Rory Alec. "God has called us all as believers for this time and season and He has blessed and equipped us for His plans and purposes! And His plan is a plan to bring hope to the hopeless. Financial crisis around the world means an unprecedented opportunity for media evangelism!"
The LIVE Missions Week broadcasts commence at 14:00 (EST) daily, repeated in prime time viewing and can be seen on channel 365 of DIRECTV or viewed online at www.god.tv/stream.
Contact: Jeffrey Levinson, GOD TV North America Regional Office,
375 Douglas Ave Suite, 1008, Altamonte Springs, FL 32714.
Telephone (407) 862-5084, fax (407) 8628156, e-mail; jlevinson@god.tv
About GOD TV: GOD TV was founded in the UK in 1995 by Christian media pioneers Rory & Wendy Alec and in 13 short years has become a global phenomenon. Today the network beams a broad cross section of cutting-edge programs, including many life-changing LIVE broadcasts, into millions of homes worldwide. The only Christian broadcaster to transmit globally from Jerusalem, GOD TV's powerful signal is carried via multiple satellites providing free viewing to almost half a billion people 24-hours-a-day. In the USA, GOD TV can be viewed on DIRECTV channel 365 as well as on select cable channels. It can also be viewed online at www.god.tv/stream and via VOD at www.god.tv/god. The network has offices in Washington, DC and Orlando, Florida. Other offices are situated in Europe, Africa and Asia. In addition to its vast media outreach, GOD TV also helps people in charitable ways by supporting feeding schemes, orphanages, water drilling projects and disaster relief funds.
GOD TV USA: Suite 1008, 375 Douglas Avenue, Altamonte Springs, Florida, 32714
Telephone: +1 407 862 5084, Fax +1 407 862 8156
Broadcast HQ: Jerusalem, Israel
International offices: Africa, Asia & Middle East, Europe, Scandinavia, UK & Ireland
Angel Christian Television Trust, Inc is a Not-For-Profit Florida Corporation with 501 ( C ) ( 3 ) tax-exempt status from the IRS.